CLICK HERE FOR MAIL ORDER TERMS & INSTRUCTIONS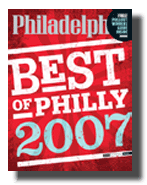 Kitchen Knife Sharpening - Mail Order Form
Print these pages. Please ship this form and your payment (if applicable) with items to be sharpened.
Kitchen Knive Types

Regular Sharpening

(per inch)

Hand Sharpening

(per inch)

Wide Bevel

Hand Sharpening

(per inch)

Japanese Western Style/Double Bevel

(Gyuto, Nakiri, santoku, etc)

$3

$5.50


Min - $40 per knife

$18


Min - $108 per knife

Japanese Single Bevel (Traditional)

(Yanagiba, Deba, Usuba, etc)

N/A
$25


Min - $150 per knife

N/A

German. French, US, etc

$1.50
Min - $5 per knife
N/A
N/A
Meat/Bone Cleaver
$4.50


Special Services

Japanese Handle Replacement

Labor Only

Mosaic Pins & Wood are extra


$175

Resurface Damascus



$75.00+

Edge Nicks/Edge Repair

Depends on damage

$10+

Regrind/Thin/Refinish - (This is for Double bevel Japanese Knives)

(Email to see if your knife qualifies)
(Email to see if your knife qualifies)


$85-$125

(average)


Broken Tip

$15.00+

SHIPPING INSURANCE -Indicate amount of coverage you require. None will be supplied if this is left blank.
Prices shown above (including minimum charges) are per knife - NOT per order unless otherwise noted.
Please read our Mail Order Terms & Instructions before shipping tools to us for sharpening. By sending your tools to us you are agreeing to these terms and are responsible for any additional costs that may apply due to necessary repairs and/or parts replacement.
| | |
| --- | --- |
| Your Information | |
| Name | |
| Mailing Address | |
| Telephone# | |
| Email Address | |
| Signature | |
We accept Paypal, MasterCard, Visa, Discover, American Express, & USPS money orders. We DO NOT accept personal checks. Credit card payments can be made through Paypal without opening a Paypal account or made directly through us by phone or email.
If paying by money order please make payable to "David Martell" and include it with your shipment. Please include return shipping and any shipping insurance costs to avoid a delay in return shipment.
If paying by Paypal simply send the tools to us including the (filled out) order form and we will send you an invoice once the work is complete.
Similarly, if you're paying with Paypal and are uncertain as how to fill out the order forms, simply send the tools to us and we will fill it out for you. Then we will send you an invoice for the appropriate payment amount when the job is complete.
SHIP TO:
D&R Sharpening Solutions
Attn: Dave Martell
156 Highfield Rd
Airville, PA 17302